PRAFO™ 752SKT APU Bariatric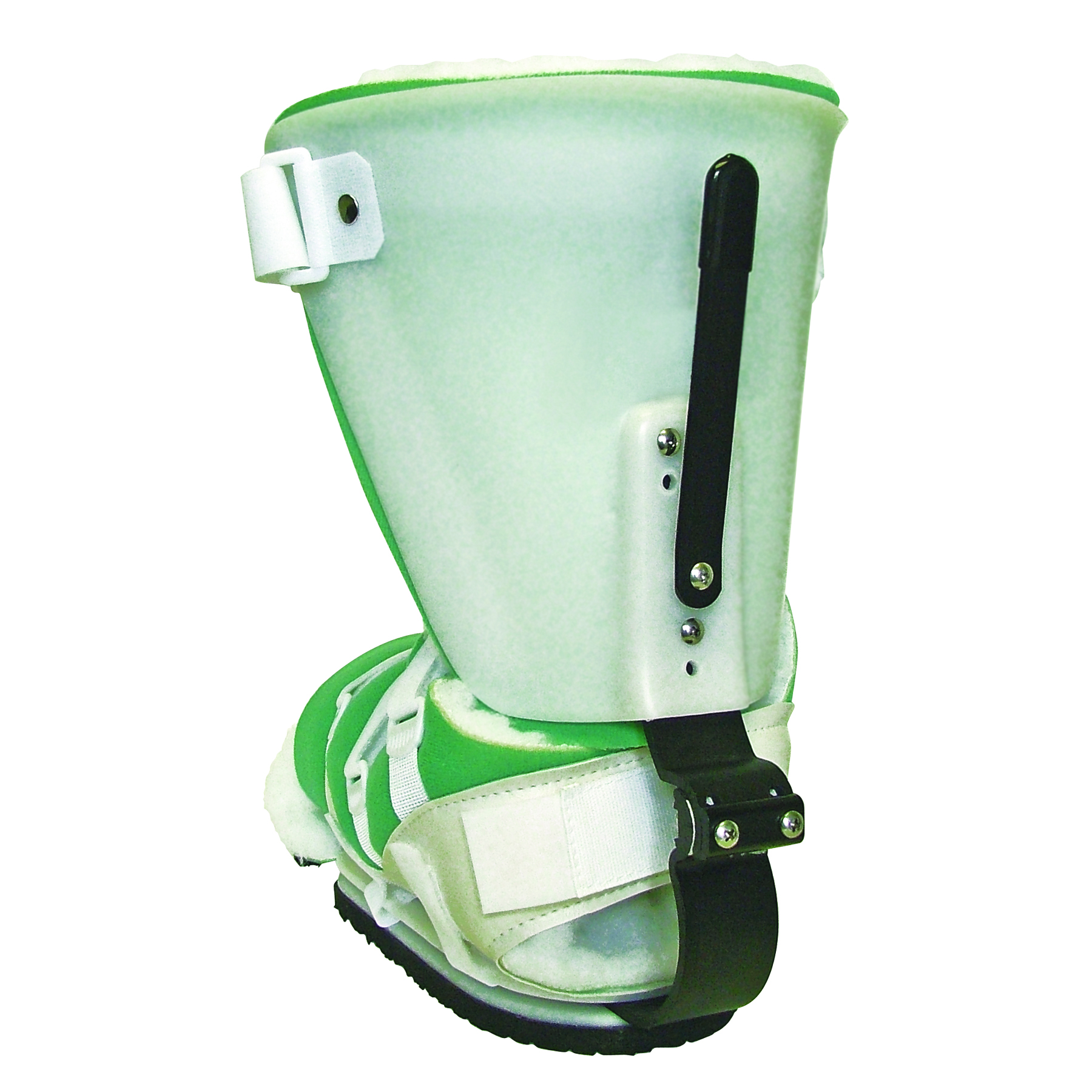 PRAFO™ 752SKT APU Bariatric
The Bariatric APU® Orthosis was designed to accommodate your larger patients. The Bariatric APU® Orthosis can be used with the ambulatory patient as well as the recumbent patient and offers the same functionality as the standard APU® (Adjustable Posterior Upright) Orthosis utilising the heavy duty APU® joint.
The Standard APU®
The Standard APU® Articulating Ankle/Foot Orthosis is an Adjustable Posterior Upright design that provides the practitioner a more precise and simplified method of setting the ankle/foot complex in the sagittal plane. The posterior approach requires controlling one upright joint, which lessens the chances of mechanical failure while also eliminating any pressure to the medial/lateral aspects of the malleoli that can often be seen with two joint systems. The APU® Orthosis is also available for the inclusion in custom made thermoplastic AFO® and KAFO systems.
Applications
Immediate fit, early Intervention in acute or sub acute rehabilitation of the patient.
Ambulatory bariatric patient as well as the recumbent bariatric patient.
APU® Orthosis is protected under U.S. Patent No's 5,908,398, 5,944,679 and 5,593,383
APU® Orthosis is a registered trademark of Anatomical Concepts Inc. #2,490,261
Features
The adjustable calf strap extends from 21" to 32"
The Kodel® liner will fit across a dorsum measurement up to 23"
The width of the footplate is 4 3/4"
The Bariatric APU® Orthosis extends from 9 1/4" to 13 1/4" in length
The Bariatric APU® Orthosis extends from 12 3/4" to 13 3/4" in height (can be trimmed shorter if needed)
Heavy duty 3/16" Aluminum APU® (Adjustable Posterior Upright) heel suspension bar is standard on the Bariatric APU® Orthosis
Sizing and Technical information
752SKT- Adult Bariatric - APU™ Articulating Ankle Foot Orthosis in Teal colour
Foot length - 9.25 to 13.25 (inches)
Calf height - 12.75 to 13.75 (inches)
Calf Circumference - 26 (inches)
Calf Width - 8 (inches)
Foot Plate Width - 4.75 (inches)
Weight Limit - 300 (lbs)